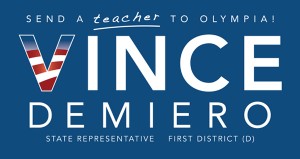 Yes, I ran for office in 2010 – specifically for state representative from the 1st Legislative District in Washington.
No, I didn't win. I needed just 180 more votes to move into the general election, but it was not to be.
Still, it was an amazing experience. And who knows? Maybe I'll run again.
Here's a link to my political website.
And, here's a link to my pro-public education activist site.